MEDIA // ARTICLE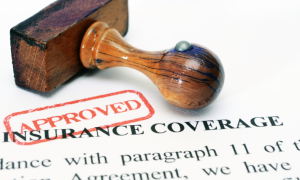 Getting Insurance Outside of Open Enrollment
April 06, 2021 at 12:00 PM EST.
The deadline for getting major medical insurance coverage just ended. Open Enrollment doesn't start again for months, but there are still options available.
You may actually qualify for a Special Enrollment Period, allowing you to buy a health plan through the Marketplace. Some examples of possible qualifying events include:
Marriage or divorce
Having a baby, or adopting a child
Moving, becoming a citizen or getting out of jail
Losing other health coverage for a reason other than non-payment
People who already enrolled in the Marketplace can change their coverage in the case of all of those events. You can also change a health plan if you have a change in income that affects eligibility for a tax credit or cost-sharing reduction.
Members of federally recognized Indian tribes can also sign up for or change health plans once per month at any time of the year, and anyone who qualifies for Medicaid is allowed to enroll at any time.
One other potential option is to buy short term insurance. Short term insurance is temporary coverage designed to fill gaps in health coverage. Short term plans provide coverage for a limited amount of time, sometimes for just a few months, sometimes for longer.
Short term insurance is an ideal solution for people who are between jobs, or those who expect to gain insurance through an employer in a short amount of time. For example, some jobs have a 90 day waiting period from the time you're hired, until your health insurance coverage starts.
If you missed the deadline for Marketplace insurance, or need insurance to cover yourself until the next Open Enrollment, short term insurance will cover you in case of a health emergency.
It is important to note that short-term policies are not required to be ACA-compliant, like major medical plans are. They can offer limited protection from costs associated with medical events, for a limited period of time. Short term plans can have substantial drawbacks, such as the exclusion of coverage of pre-existing conditions. Many also don't cover maternity costs, another ACA requirement for major medical plans.
Fixed-benefit indemnity medical is another insurance option available outside of open enrollment. While fix-benefit indemnity plans don't provide comprehensive cover, they can give you limited protection against the costs associated with routine health care.
Fixed-benefit indemnity medical plans provide set benefits, usually in the form of a cash payout, to cover health services like doctor's visits, urgent care, and x-rays. There's usually no annual deductible, but you are limited to a specific cap. Benefits are typically paid out to the policy holder, who then can use that cash to cover medical expenses.
Fixed-benefit indemnity medical also don't qualify as minimum essential coverage under ACA requirements, which means they don't provide the same benefits as major medical health insurance plans. You may still be in danger of a tax penalty if you're only covered by this type of plan, but it can offer a degree of protection for people who would otherwise be uninsured until the next Open Enrollment.
Another supplemental insurance product that could be beneficial if bought either with major medical, or even by itself if you're unable to get major medical, is critical illness insurance. Critical illness insurance covers you in the case of one of the critical illnesses listed in the insurance policy. These policies typically make a lump sum cash payment if the policy holder is diagnosed with a specified illness, such as heart attack, cancer, or stroke.
One other insurance product available outside of Open Enrollment is accident insurance. Individual accident insurance is a way to pay for medical and out-of-pocket expenses that add up quickly after an accidental injury. When you have a covered accident, you receive cash benefits directly that you can spend them on medical expenses, or even expenses related to your care, such as transportation and lodging needs.
Once again, accident insurance is intended to help consumers mitigate the costs associated with medical care, not as a long term substitute for major medical health insurance. Even with short term, fixed-benefit indemnity medical, critical illness, or accident insurance, you may still face tax penalties under the ACA. However, they may offer degree of protection in the case of the unexpected health problem during non-Open Enrollment time periods.